Introducing for the First time
A Portable, Temperature-Regulated, Smart Active Carrier, to manage the Last Mile Cold Chain for vaccines and other temperature-sensitive health products.

Remote live monitoring of temperature and GPS location

Mobile alert in case things goes wrong.

Climate Temperature Control
Ability to maintain -10 to 25 degrees centigrade.

AI based carrier health monitoring Cloud Servers.
Majority of the pharmaceutical products are temperature sensitive. Improper temperatures, could result in vaccines that are ineffective, clinical trials that lose valuable data, biological samples giving incorrect diagnosis or pharmaceuticals that must be discarded; resulting in cost overheads, care delays, and operational inefficiencies.
Today, the "last mile cold chain" is inefficient, unregulated, and uncontrolled, largely addressed by rudimentary boxes, kept cold through ice-packs or other passive cooling technologies. More than half the time, the vaccines, medicines, and samples become ineffective, as the optimum temperature "prescribed" by the manufacturer is NOT maintained.
This "last mile" is typically the weakest link in the supply chain due to lack of infrastructure, insufficient technical capability, and overburdened personnel.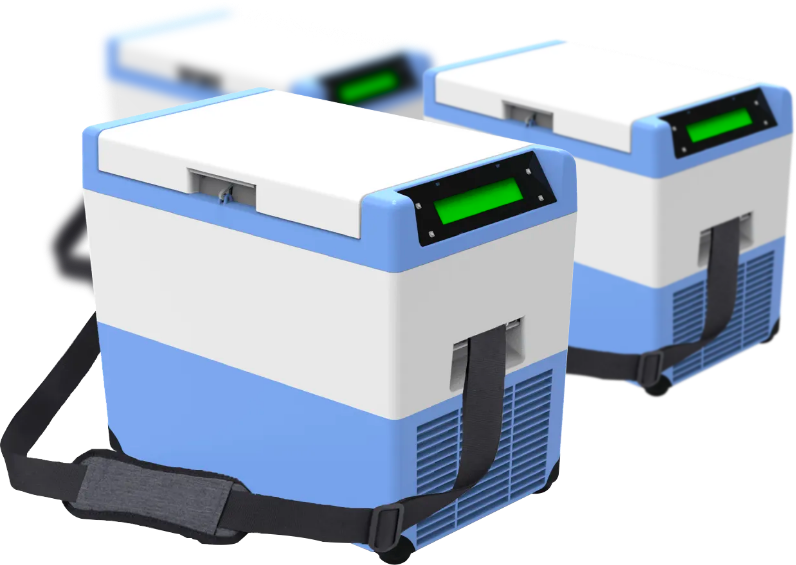 Last-mile cold chain solutions that incorporate active temperature management and data logging have tremendous potential for preserving the integrity of these products, reducing waste, saving money, and improving health and safety. We at ZedBlox strive to bridge the healthcare's unsolved "Last Mile Cold Chain" transportation gap of pharmaceutical products.
ZedBlox ActiPod is a SMART, temperature-controlled portable Active Carrier for the last mile cold chain logistics of various biological medicines, vaccines, samples for diagnostics, human cultures and organs, helping retain the efficacy of the products during their last-mile transit.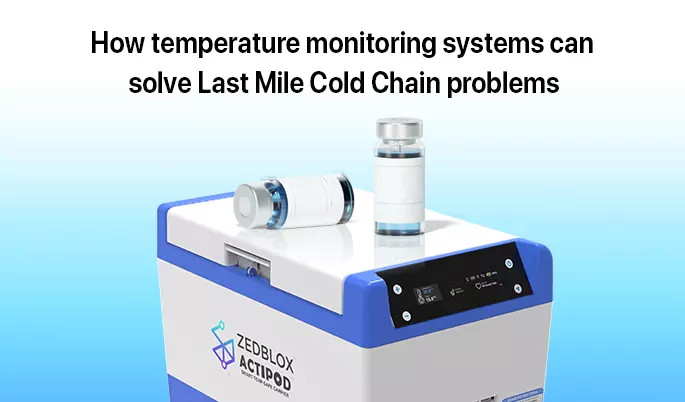 The last-mile cold chain has always been a major logistical challenge for